This winter the light festival is all about the celebration of light. In this tenth edition, 20 light artworks are exhibited in Amsterdam, of which 9 artworks were also shown in previous editions. The Noord team has cycled the route – how could it be any other way. In this blog we share our highlights.
The route is 6.5 km long and goes along Oosterdok, the Amstel, Plantage Muidergracht, Entrepotdok and ends again at Oosterdok. This makes a nice round in the center of Amsterdam on the e-bike. Range wise, riding on one of the electric bicycles from Noord you can easily achieve this. A fully charged battery can cover up to 150 kilometers.
We chose to start the route at the artwork called Ghost Ship (Oosterdokskade 135) also known as 'De Vliegende Hollander'. The seventeenth-century ghost ship is anchored in the waters of Amsterdam. When there is no wind, the ship rests unmoved on the surface of the water, but when the wind blows, it comes to life. If you are not that familiar with the streets of Amsterdam yet, this is a good starting point as it is close to Central Station.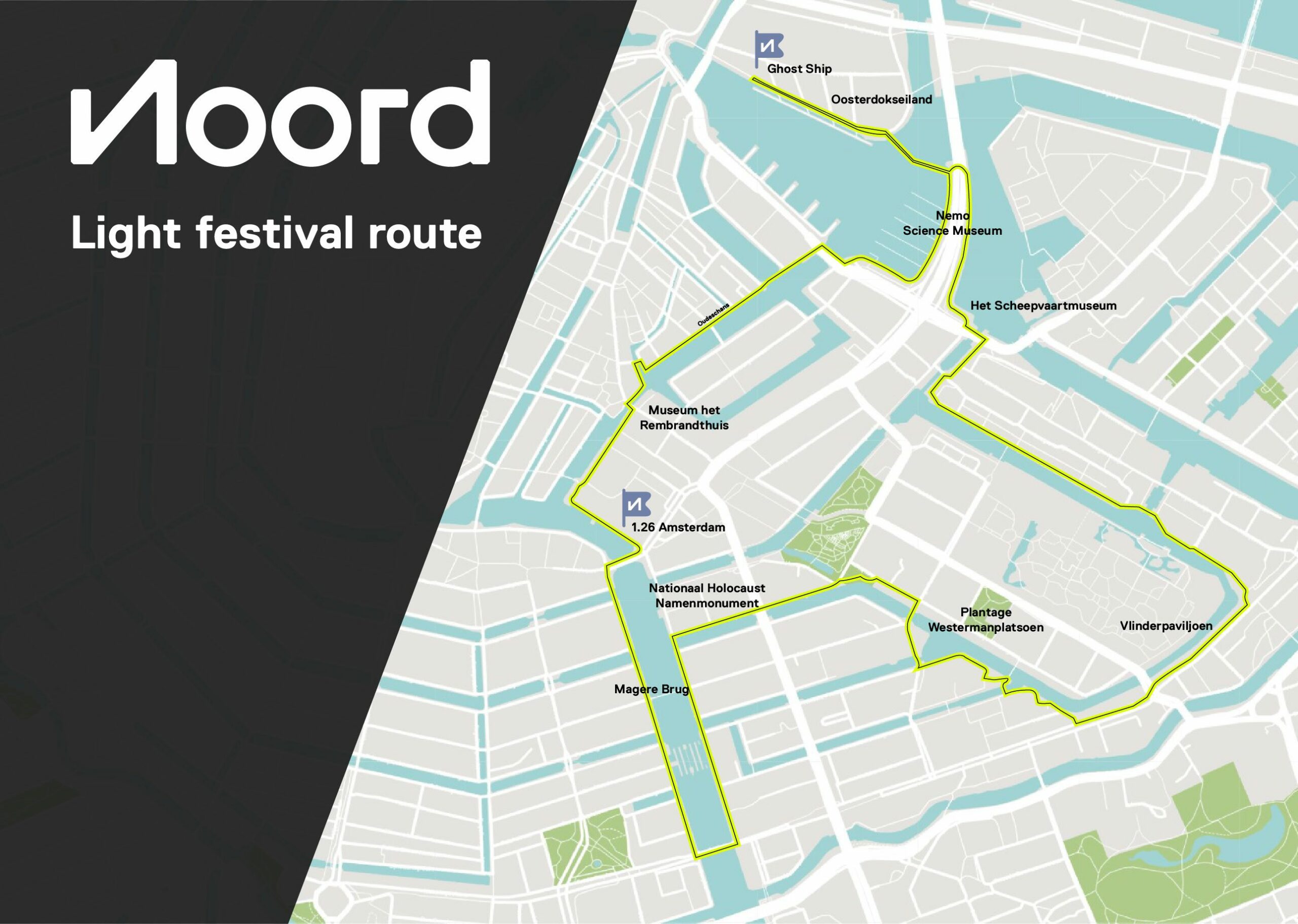 The artwork 1.26 by Janet Echelman can be seen on the route at the Opera House on Waterlooplein. The name 1.26 is a reference to the earthquake in Chile in February 2010 that caused the day to be shortened by 1.26 microseconds. The Amstel river created the opportunity for Echelman to integrate reflections of the light in the water.
Need a pick me up and a moment to warm your hands after the tour? Then pay a visit to Café Nassau in Amsterdam, you can enjoy a delicious mulled wine or a homemade burger to go. They are open from Thursday to Monday from 5 pm to 8 pm.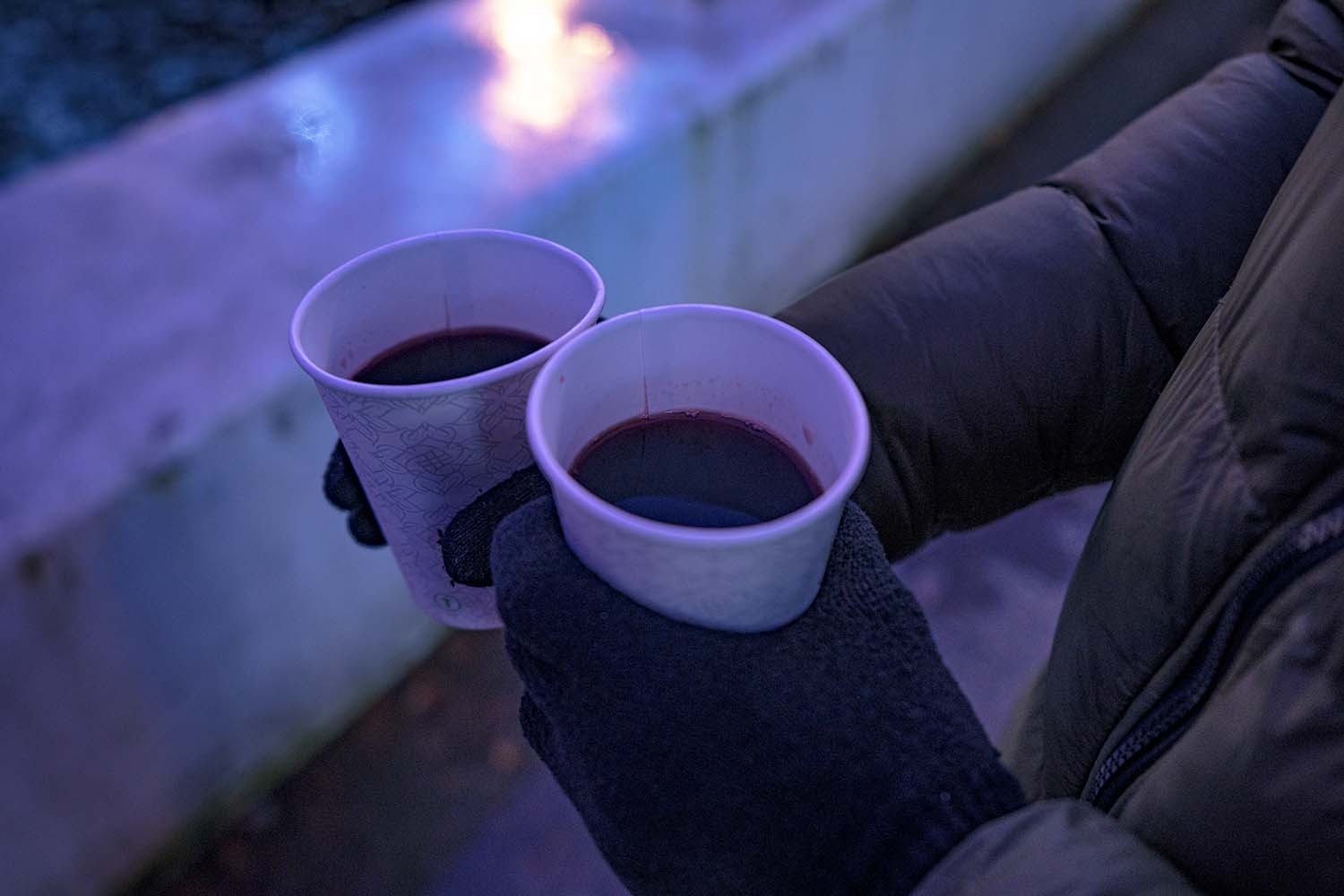 We have put a few of our highlights of the route on a map that you should absolutely not miss out on. The complete route can be found on the website of the Amsterdam Light Festival. The light artworks will remain in place until 11 p.m. on Sunday 23 January. Do you also want to cycle the route on an e-bike? Rent a Noord e-bike and buy a phone holder to display the route. In the dark, this is a challenge even for the most seasoned Amsterdammers. So no unnecessary luxury!
Noord e-bikes are extremely popular for commuting. But this electric bicycle is also your best friend in your spare time. That is why we highlight the best places and events in your city, ideal for cycling. This time: the Amsterdam Light Festival.